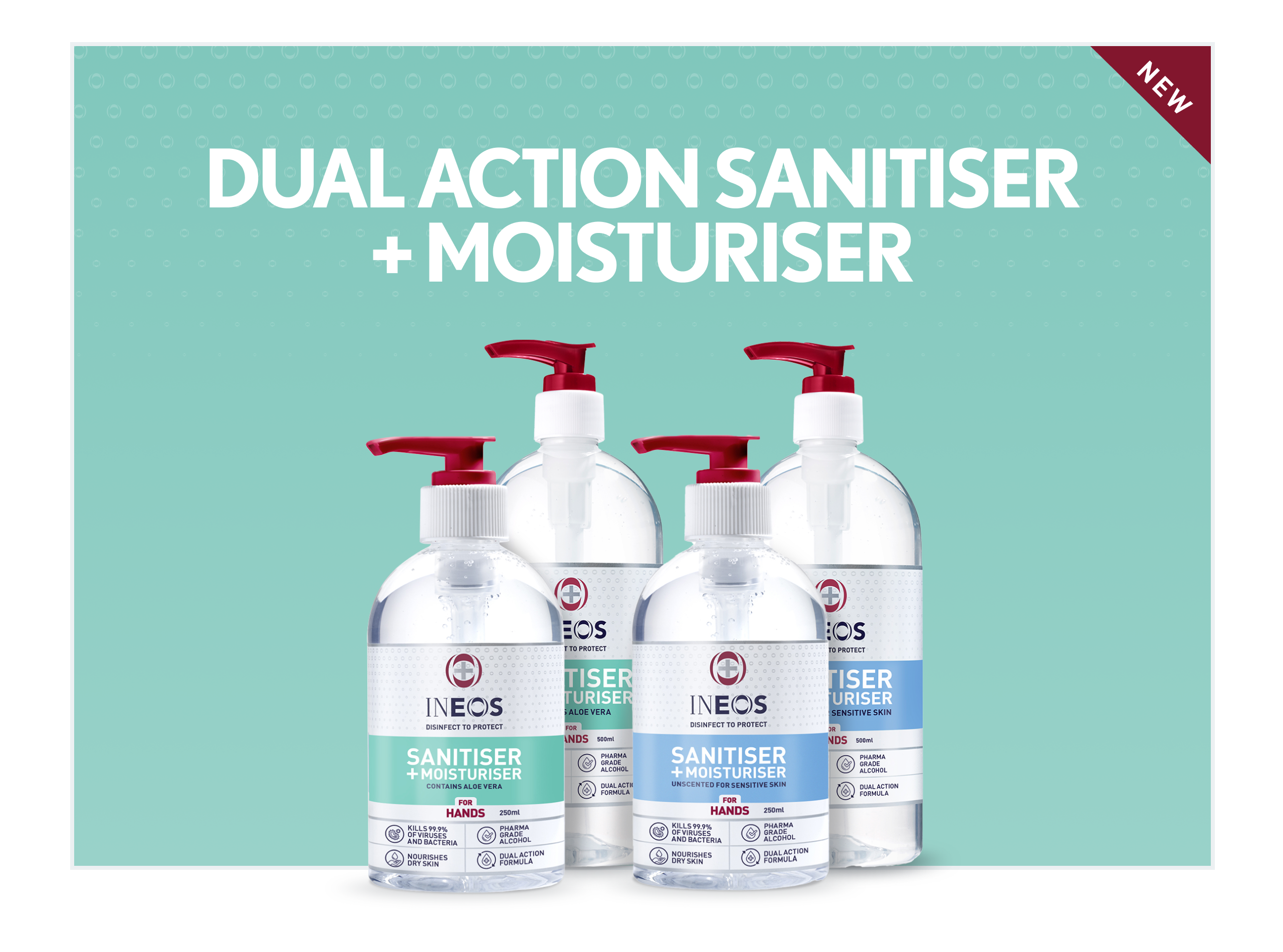 PHARMA GRADE ALCOHOL WITH ADDED MOISTURISING INGREDIENTS
Keep hands soft and healthy as well as protected with our new dual action sanitisers with added moisturiser. INEOS dual action formula helps to protect and repair the skin barrier, keeping hands soft and healthy. Simply put a small amount on dry hands and rub to kill 99.9% of viruses and bacteria and help prevent the hand to mouth transmission of viruses.
View Range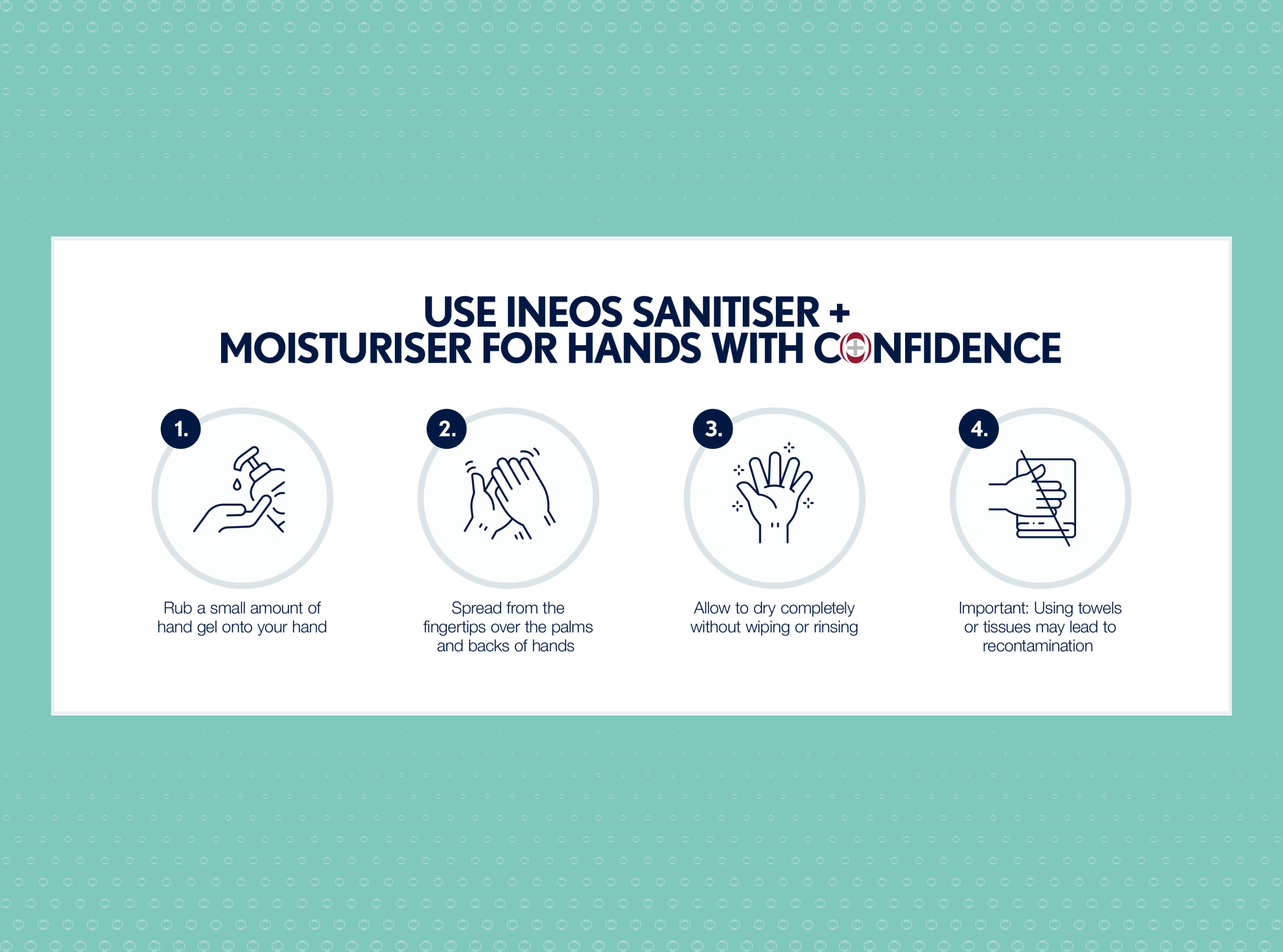 YOUR QUESTIONS ANSWERED
How does it kill viruses and bacteria?
INEOS Sanitiser was specifically formulated to target viruses and bacteria. It contains 75% alcohol, which destroys disease-causing agents. Studies have shown that sanitisers with between 60-95% alcohol are more effective at killing germs than those with little or no alcohol.
Can I use it around the house?
We've developed a range of products to make it easier for you to clean with confidence. For example, INEOS Sanitiser Spray is ideal for hard surfaces around the home.
Is INEOS Sanitiser Hand Gel safe?
Yes - when used as directed, INEOS Sanitiser Hand Gel helps to minimise the risk of hand to mouth transmission. You should always use biocides carefully and store out of the reach of young children.
Who are INEOS Hygienics?
INEOS Hygienics is part of INEOS, one of the world's largest ethanol produces. Everything we do is to an operationally excellent standard in a highly regulated environment. Through our robust supply chain, we're helping to meet the new demand for high quality sanitiser.