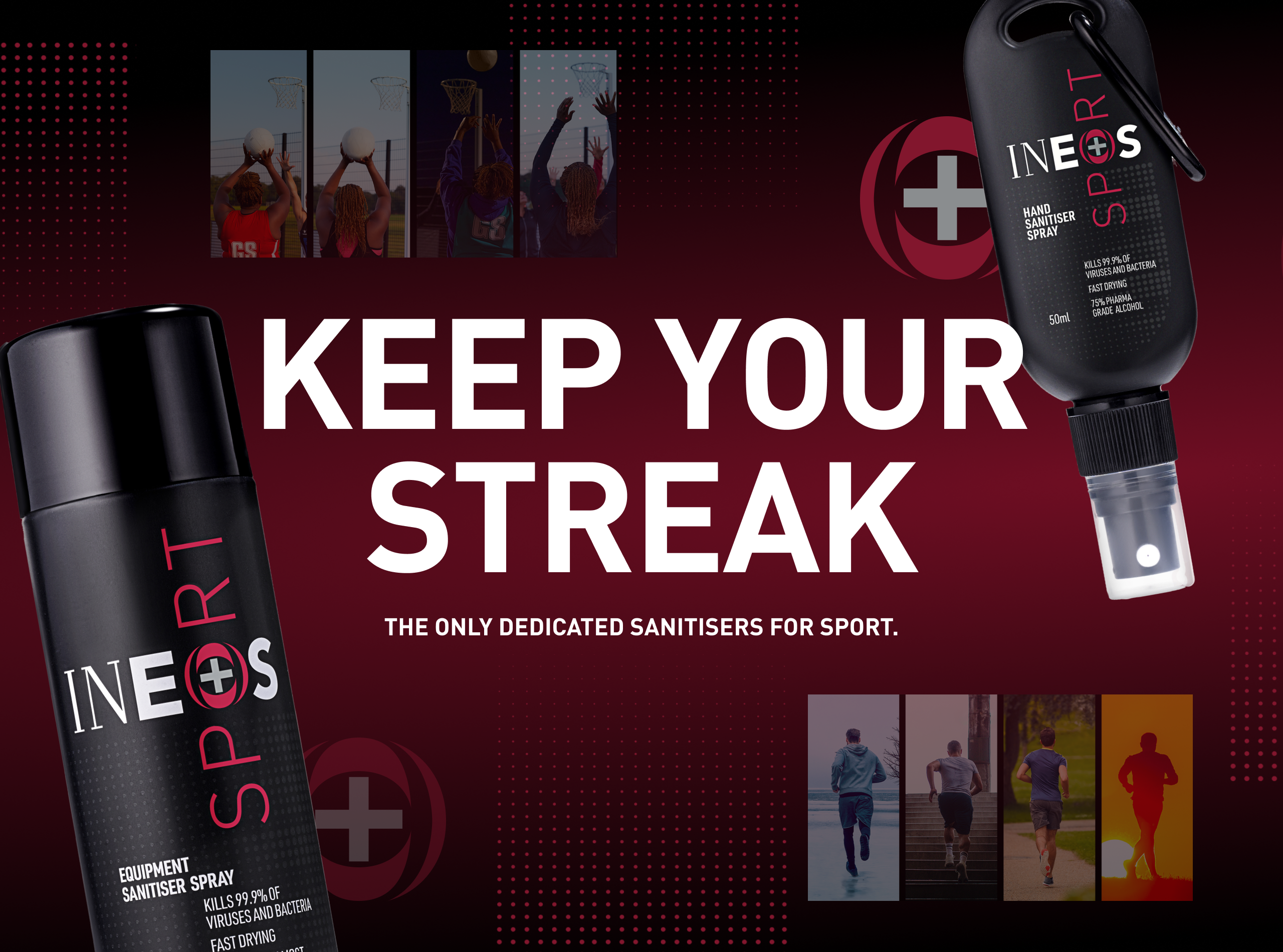 THE ONLY DEDICATED SANITISERS FOR SPORT
People who take their sport seriously know that progress is built on training momentum. Whether professional or amateur, goal big or small, it's imperative to stay fit and healthy to bank those training gains. Maintaining performance, day in, day out, is the culmination of keeping a streak.
Introducing INEOS Sport: the only dedicated sanitisers for sport. Developed alongside world-class athletes, our fast-drying formula kills 99.9% of bacteria and viruses, reducing potential training days lost so that you can keep your streak.
View the range
Equipment Sanitiser Spray
These ergonomically designed aerosols are available in kit bag size 100ml, for personal use, and a larger 400ml size, for commercial use by trainers, coaches, gyms, pilates and yoga studios.
view product
PORTABLE HAND SANITISER SPRAY
This portable hand sanitiser spray is designed to clip on to a bag or belt loop with a detachable carabiner, for easy application before and after exercise.
view product